Vini Merlot - Thracian Valley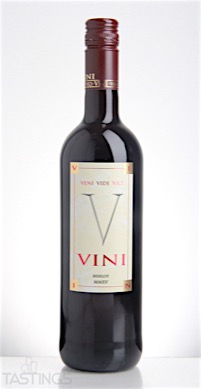 Aromas of toasty black raspberry pie follow through on a round, supple entry to a dryish medium body with very good balance and light elegant depth. Finishes with a drying, powdery tannin fade. A very nice table wine.
Meet Miro Tcholakov - Winemaker
Bulgarian Master Vintners is a Sonoma, California wine import company dedicated to discover and deliver to the US consumer only selected premium wines from the best Bulgarian wineries. Born and raised in northern Bulgaria, a region with many millennia of winemaking history, Miro (Miroslav) Tcholakov was exposed to wine and winemaking at a very early age. His grandfather had long made the family supply of wine. In 1998 Miro went to work as Winemaker for Trentadue Winery and Miro Cellars, which is still his "day job."  Miro was the consultant on the Vini wines.